In the wake of the 2008 financial crisis, M&T Bank emerged largely unscathed – thanks to the leadership of M&T chairman and CEO Robert Wilmers, who eschewed speculative trading and maintained a strong commitment to the local communities where the bank operates. The profound sense of loss left in the wake of Wilmers' recent passing is still palpable, yet M&T's senior vice president and general counsel Laura P. O'Hara remains committed to his focus on local communities. "It's an important part of our company culture and, I believe, one of the reasons that the tenure of our employees is more than twice that of our peers," O'Hara said.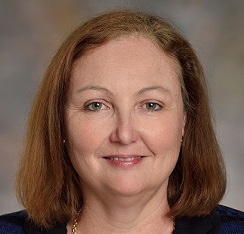 Just a few short months after you came onboard came news of Robert Wilmers' passing – in his lifetime, he was hailed as one of the country's finest bankers. What are the biggest elements of his legacy that you're committed to continuing?
Bob Wilmers was a leader, a mentor, and a friend to tens of thousands of current and past M&T employees. His accomplishments as our chairman and CEO are surpassed only by his incredible commitment to the communities in which M&T operates. His belief, that the bank can only succeed if the communities we serve succeed, is part of our DNA at M&T and one of the reasons I chose to join the company.
As you settle into your role, what are your top priorities to drive strategic growth?
We're proud of our reputation as one of the country's best-performing banks and we work hard to continue to earn that reputation. We're focused on helping the company achieve its goals in three key areas.
First, always putting our customers first and making it as easy as possible for customers to do business with us. Our legal team works most frequently with internal customers across the bank and we support them in achieving their business goals. To that end, we strive to make sure that we have a highly talented team; we have the right people in the right place; and we have systems and processes that make it easy to work with us.
Second, investing in our employees and continuing to enhance our employee experience. We work hard to ensure that M&T is the best place where our employees have ever worked. To that end, we strive to create an inclusive, professional environment where individual differences are respected and valued, and where all employees feel they belong.
We offer tuition reimbursement, professional development support and, as a legacy to Bob Wilmers, all employees will now be granted 40 hours of paid time each year to participate in volunteer and/or employee resource group activities that they are passionate about.
Third, delivering value to our shareholders. Our legal team works closely with our corporate and business unit leaders to ensure that we fully understand their key objectives. Then we craft legal strategies and partner with them to best support achievement of those goals.
How is your team helping M&T seize opportunities in a bank-friendly environment of lower tax rates and potentially rising interest rates?
Legal operates as a support group to help the company achieve its objectives, and our priorities are aligned with the company's goals. In addition, we are always focused on cost containment, staffing to mirror business needs, and building a team with the right talent.
In keeping with Wilmers' commitment to local communities, like Buffalo – how do you and your team foster local connections? 
I think it is important for legal to pursue connections in the community. This year, our legal team participated in a variety of community activities, including "Crazy Sock Day." People wore a variety of unique and colorful socks and brought in sock donations to help the Family Justice Center, an organization that provides free services to domestic violence victims and their children. We also adopted several families for the holidays and participated in Candy for Soldiers, a program that collects candy and distributes it to deployed service members and veterans at VA hospitals.
These kinds of events bring us closer together as a team and support M&T's mission to strengthen the communities in which we operate. This year we are looking for ways to help members of our community by utilizing some of our legal skills, possibly to assist victims of domestic violence, as well as helping low-income families navigate the legal hurdles involved with purchasing a home or managing other routine legal issues. I feel like we're making a real difference. Imagine if every company's legal team did this – the combined impact would be amazing.
How does your legal team home in on meaningful pro bono work?
Our legal team recently held an offsite strategy session. One of the ideas that immediately surfaced was to have a team-building activity that would benefit a local community organization. We decided to build bicycles that we ended up gifting to local refugee children just before the holidays.
These children and their families had recently relocated to Buffalo, N.Y., from a variety of countries, including Afghanistan, the Democratic Republic of Congo, Eritrea, Iraq, Sudan, and Nepal. It was an extremely heartwarming experience for me and my entire team – to welcome these children and their families to our community in such a positive, meaningful manner.
And M&T team members are doing that type of work every day and every week in the communities where we operate. It's an important part of our company culture and, I believe, one of the reasons that the tenure of our employees is more than twice that of our peers.
As you look to this year, what prevailing principles will you carry forward? 
We are very proud of M&T's long track record of success and of the conservative principles that have guided us to this point. We regularly refer to ourselves as a "community bank" because we believe deeply in the idea that a bank run the right way can make a community a better place in which to live. And if the communities where we operate succeed, we will succeed along with them.
This profile originally appeared in In-House In Brief, a biweekly newsletter of Big Law Business and the In-House Council. To receive up-to-the-minute news and analysis curated specifically for in-house counsel, subscribe for free today. Learn more about the In-House Council event series.