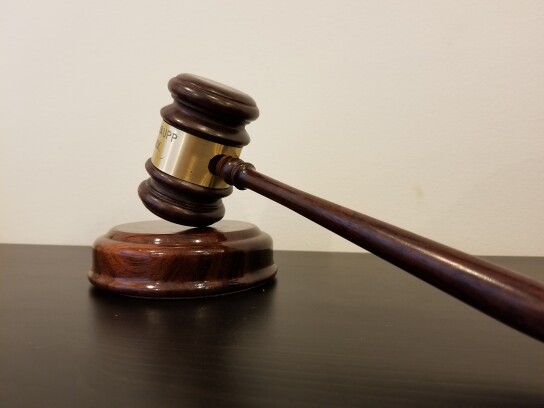 Photo by Terence Hyland/Bloomberg BNA
Know Your Judge: Joseph F. Bianco
April 18, 2018
This week in Know Your Judge, we feature Judge Joseph F. Bianco of the U.S. District Court for the Eastern District of New York.
Bianco was nominated by President George W. Bush in 2006.
Earlier this year, the full U.S. Court of Appeals for the Second Circuit reversed one of Bianco's rulings in Zarda v. Altitude Express Inc.—a high-profile case involving whether sexual orientation bias constitutes sex discrimination prohibited by federal law. Bianco in 2014 dismissed federal discrimination claims brought by Donald Zarda's heirs, who alleged that the sky diving company unlawfully fired Zarda because he was gay. But Bianco allowed similar state law bias claims to proceed to trial, where a jury found that the heirs couldn't collect anything from Altitude Express.
The Second Circuit ruling revived the heirs' federal bias claims and set up the conditions for the U.S. Supreme Court to weigh in on a legal question that has for years divided courts and legislatures. The Second Circuit held that sexual orientation is a subset of sex discrimination and thus illegal under federal workplace anti-discrimination law.
In a different employment case from 2015, Bianco awarded more than $700,000 in damages and fees to a female former limousine dispatcher in New York who was sexually harassed by her boss. The harassment included a number of sexually suggestive voice mails and text messages from her boss expressing an obsession with her breasts and the desire to have sex with her.

Numbers & Statistics
The odds of having Bianco fully or partially grant a motion to dismiss in employment cases are very high—84 percent of the time. It is also more common to have him grant a motion to dismiss in employee benefits cases. However, Bianco is more inclined to partially grant or fully deny a dismissal request in labor law disputes.

Bianco's rulings in employment discrimination disputes have been overwhelmingly affirmed by the Second Circuit—a record that was slightly disrupted by the appeals court's reversal in the Zarda case. His decisions involving employee benefits and labor issues are also very likely to be affirmed.

Bianco usually takes less time to resolve benefits, labor, and wage and hour cases than employment discrimination disputes. On average, Bianco spent:

257 days to resolve 13 labor disputes
309 days to close 185 lawsuits under the Fair Labor Standards Act
326 days to rule on 256 Employee Retirement Income Security Act disputes
536 days to close 38 lawsuits over disability discrimination
600 days to resolve 230 lawsuits involving employment discrimination claims
Looking for more analytics on judges? Check back each Wednesday for our Know Your Judge feature, or try Bloomberg Law's Litigation Analytics. And contact us if there's a judge you want us to feature.