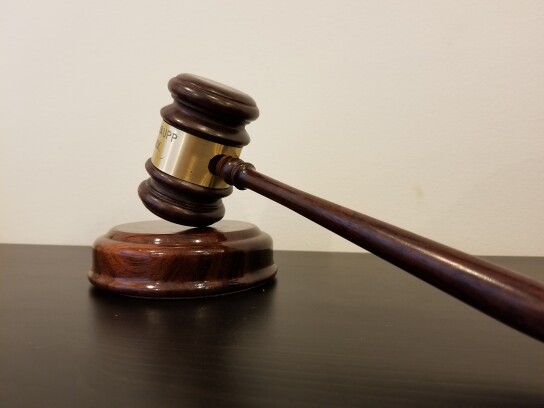 Photo by Terence Hyland/Bloomberg BNA
Know Your Judge: Katherine B. Forrest
April 11, 2018
This week in Know Your Judge, we feature Judge Katherine B. Forrest of the U.S. District Court for the Southern District of New York.
President Barack Obama nominated Forrest in 2011. Before a one-year stint as deputy assistant attorney general in the Department of Justice, Forrest spent 20 years in the New York law firm Cravath Swaine & Moore LLP—12 of those as partner. Forrest is also an adjunct professor at New York University School of Law, a role that hasn't been an issue in a high-profile case involving the university.
Next week, Forrest will be presiding over the first case set for trial involving alleged high fees and poorly performing investment options in the retirement plans of some of the most prominent universities in the country.
In August 2016, NYU and other colleges were hit with lawsuits accusing them of charging excessive record keeping and administrative fees in their retirement plans. Two months ago, Forrest certified a class of NYU workers and denied the university's request to rule in its favor. The trial starts April 16 and is scheduled to last until April 26, according to a scheduling order.
Other universities facing similar lawsuits, including Cornell, Duke, Emory, Johns Hopkins, Vanderbilt, and the University of Chicago, will closely watch the NYU trial. Forrest also presides in a similar case against Columbia University that is set to go to trial in February 2019.
Forrest's rulings in employee benefits cases include a 2015 case in which she ordered Foot Locker Inc. to pay extra pension benefits to approximately 16,000 workers for giving them "false, misleading and incomplete" information about their pension plan.

Numbers & Statistics
The odds are very high of having Forrest partially or fully grant a motion to dismiss in employment, benefits, and labor disputes. Forrest is more likely to grant full dismissals in employment and labor cases than she is when a case deals with benefits issues.

Forrest's rulings on employment and benefits cases are very likely to be fully affirmed or partially affirmed by the U.S. Court of Appeals for the Second Circuit—the appeals court that reviews decisions from district courts in New York, Connecticut, and Vermont. She has seen only two full reversals involving employment and benefits issues in the past seven years on the bench.

Except for disability discrimination cases, Forrest usually closes employment, labor, and benefits cases within a year. It took her an average of

307 days to terminate nine labor-related cases
308 days to close 182 wage and hour disputes
345 days to close 72 Employee Retirement Income Security Act lawsuits
359 days to resolve 147 lawsuits involving age, sex, and race discrimination
388 days to close 13 disability discrimination cases
Looking for more analytics on judges? Check back each Wednesday for our Know Your Judge feature, or try Bloomberg Law's Litigation Analytics. And contact us if there's a judge you want us to feature.