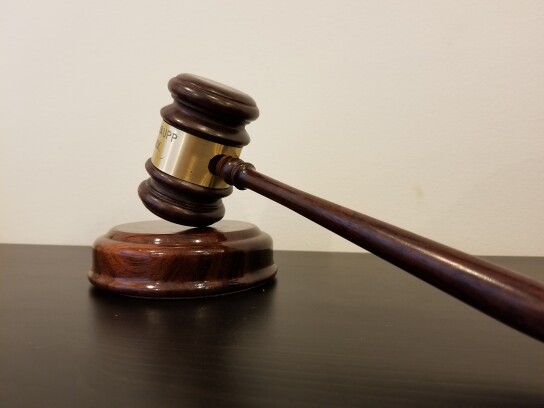 Photo by Terence Hyland/Bloomberg BNA
Know Your Judge: Robert Gary Klausner
April 4, 2018
This week in Know Your Judge, we feature Judge Robert Gary Klausner of the U.S. District Court for the Central District of California.
President George W. Bush appointed Klausner, commonly known as R. Gary Klausner, in 2002.
Earlier this week, the U.S. Supreme Court sided with an opinion Klausner issued five years ago involving overtime pay under the Fair Labor Standards Act. In 2013, Klausner dismissed a lawsuit by service advisers at a California Mercedes-Benz dealership who sought to recover overtime pay under the FLSA. Klausner found that the workers fell within the federal wage law's exemption for salesmen, partsmen, or mechanics primarily engaged in selling or servicing automobiles.
Two years later, the U.S. Court of Appeals for the Ninth Circuit reversed Klausner's ruling, relying on a 2011 Labor Department rule that said the FLSA's exemption didn't apply to service advisers.
In 2016, the U.S. Supreme Court vacated and remanded that Ninth Circuit ruling without resolving the issue, finding that the appeals court shouldn't have deferred to the DOL's regulation. Last year, the Ninth Circuit held again that the automobile service advisers were entitled to overtime based on an examination of the FLSA's text and legislative history.
On Monday, the Supreme Court reversed the Ninth Circuit, holding that car service advisers couldn't proceed with their lawsuit because the FLSA exempted them from federal overtime pay.

Numbers & Statistics
Klausner's rulings on motions to dismiss employment, labor, and benefits cases are across the board. Klausner is more likely to deny a motion to dismiss than to issue full or partial grants.

Klausner's rulings on employment, labor, and benefits cases have been reversed by the Ninth Circuit 100 percent of the time.

Klausner usually takes less than a year to close disputes involving employment, labor, and benefits issues. On average, Kalusner took

200 days to close 207 disputes involving employment law issues, such as sex, age, and race discrimination
209 days to resolve six lawsuits over disability discrimination
225 days to close 181 cases under the Employee Retirement Income Security Act
228 days to resolve 42 wage-and-hour disputes
241 days to close 89 cases over general labor matters
Looking for more analytics on judges? Check back each Wednesday for our Know Your Judge feature, or try Bloomberg Law's Litigation Analytics. And contact us if there's a judge you want us to feature.