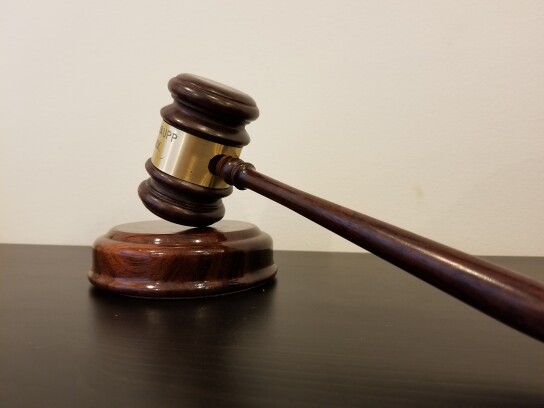 Photo by Terence Hyland/Bloomberg BNA
Know Your Judge: Sean Francis Cox
March 14, 2018
This week in Know Your Judge we feature Judge Sean Francis Cox of the U.S. District Court for the Eastern District of Michigan.
Cox was appointed by former President George W. Bush and has been serving since 2006.
Cox held in 2016 that a Michigan funeral home didn't violate federal employment discrimination law by firing a transgender employee who was transitioning from male to female and intended to wear a woman's attire at work. Last week, the U.S. Court of Appeals for the Sixth Circuit issued an opinion reversing Cox's ruling.
The Sixth Circuit decision is notable for allowing transgender workers in Kentucky, Michigan, Ohio, and Tennessee to sue their employers for sex discrimination without having to provide additional evidence that the bias they allegedly faced was also based on illegal sex stereotyping. It's also the first appeals court ruling to address the ability of nonreligious employers to use the federal Religious Freedom Restoration Act as a defense to discrimination claims brought by the government.
Cox's recent rulings also include a 2016 decision against a worker who couldn't show that Prudential Insurance Co. of America didn't provide him a full and fair review of his long-term disability benefit claim. In 2015, Cox held that a retired gas company employee who received $17,776 in erroneous overpayments didn't have to repay the amount to his pension plan.

Numbers & Statistics
In cases involving employment law issues, such as age and sex discrimination, Cox is more likely to grant employers' motions to dismiss. In contrast, Cox hasn't granted any dismissals in employee benefit cases. As to labor law disputes, the data shows that the odds of Cox granting a motion to dismiss are evenly split.

Cox's opinions are overwhelmingly affirmed by the Sixth Circuit—the appeals court that reviews decisions of federal district courts in Michigan. In the past 12 years on the bench, only three of his opinions—two over employment law issues and one in an employee benefit case—have been fully reversed. Only one of his 16 opinions involving employment law issues has been partially reversed.

Cox usually resolves employment, labor, and benefits cases within a year of their filing. He took an average of

253 days to resolve 140 lawsuits under the Employee Retirement Income Security Act
305 days to close 19 lawsuits over general labor issues
317 days to end 19 wage-and-hour cases
373 days to resolve 18 cases under the American with Disabilities Act
377 days to resolve 127 cases involving other employment issues, including sex and age discrimination.
Looking for more analytics on judges? Check back each Wednesday for our Know Your Judge feature, or try Bloomberg Law's Litigation Analytics. And contact us if there's a judge you want us to feature.