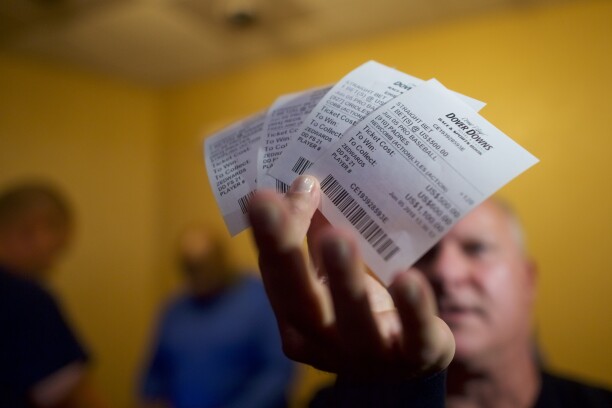 Photo by Mark Makela/Getty Images
Legal Sports Betting Launches in Rhode Island Nov. 26
Nov. 21, 2018
Rhode Island is ready to join a growing number of states accepting legal sports bets.
Twin River Casino announced Nov. 21 that it will begin taking bets Nov. 26 at its facility in Lincoln. Bettors can begin placing wagers following a 3 p.m. ceremony with state and casino officials. Initially, bets will only be accepted in person.
Rhode Island estimates it will collect $11.5 million in revenue from sports betting in fiscal year 2019, down from an original projection of $23.5 million, according to a state Lottery spokesman. The state will take 51 percent; International Game Technology PLC, the program's operator, will get 32 percent; and Twin River Casino will keep 17 percent.
Rhode Island joins Delaware, New Jersey, Mississippi, and West Virginia in launching legalized sports betting since the U.S. Supreme Court's decision in Murphy v. NCAA, which struck down the Professional and Amateur Sports Protection Act. That law had prohibited states from "authorizing" gambling related to professional and amateur sports leagues.
New York and Pennsylvania have legalized sports betting but haven't started taking bets.

Betting Delayed
The state originally planned to roll out legal sports betting by Oct. 1 but delayed implementation so an independent consultant could vet the program.
The sports betting program will be overseen by the Rhode Island Lottery but will be operated by IGT and its commercial partner, William Hill PLC. The state signed a five-year deal with IGT earlier this year with options for two additional five-year terms.
The new Twin River Casino in Tiverton will offer sports betting at a later date, a casino spokeswoman told Bloomberg Tax.
The state legalized sports betting in its FY 2019 budget (H. 7200 Aaa).