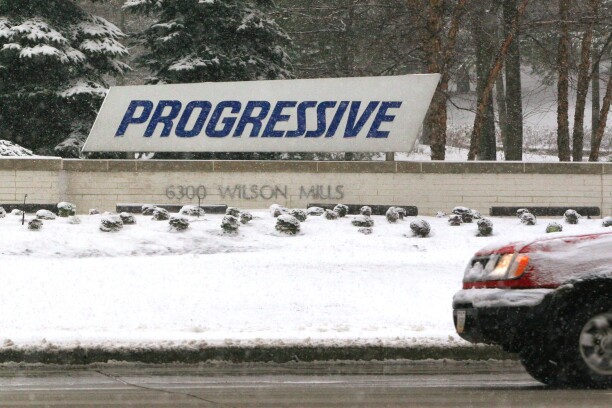 John Quinn/Bloomberg via Getty Images
Progressive Follows Amazon, BofA, Won't Ask for Pay History
Feb. 6, 2018
Progressive Corp. isn't asking any of its estimated 7,500 new hires for their salary history in the application process, the insurance company said Feb. 6, following companies in the tech and finance sectors.
Amazon.com Inc., Bank of America Corp., and now Progressive are the most recent additions to a small group of employers that have also said they won't ask the question on applications, as it may perpetuate unfair pay, especially among women and minorities. The companies' policy changes have come as several state and local laws banning the inquiries have been enacted or taken effect across the U.S.
Progressive's home of Ohio doesn't have a private sector pay history ban on the books. California, a state Progressive announced it will be making hires in, does. California is one of four states that enacted pay history bans for all employers. Its ban took effect Jan. 1.
The company will also be hiring in Texas, Ohio, Colorado, Arizona, and Florida, Progressive said in its release. The new hires will be for positions in information technology, analytics, corporate functions, customer care, and claims.
Progressive has always based pay on market research, Lori Niederst, chief human resources officer for Progressive, said in the release. Using market data is typically permitted under the state and local laws as long as it doesn't break down estimates by gender or race.